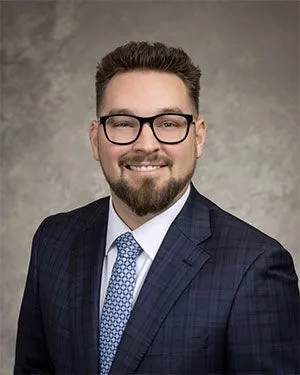 Dr. Kevin T. Wolf
Dr. Kevin T. Wolf was born and raised in Springfield, IL. After being accepted into their Honor's Program and receiving the LLCC Trustee's Honor Program Scholarship, Dr. Wolf attended Lincoln Land Community College majoring in Pre-Dental. Upon graduation, Dr. Wolf transferred to Southern Illinois University Edwardsville graduating Magna Cum Laude in 2014 with his degree in Biomedical Sciences and a minor in Chemistry. While at SIUE he served at President of the Pre-Dental Association, where, through education and volunteering, he helped pre-dental students become well-rounded, strong candidates in preparation for their future in dental school.
Dr. Wolf attended Southern Illinois University School of Dental Medicine, graduating cum laude in 2018. While in dental school Dr. Wolf participated in research, having a research article published in Anesthesia Progress, and was the recipient of the Pierre Fauchard Oral Health Foundation Scholarship and the SIU Dean's Scholar Scholarship and was Vice-President of his dental fraternity, Psi Omega.
After practicing for three years in downtown Chicago, Dr. Wolf was ready to be closer to family and bring his training and knowledge back to the central Illinois area. Dr. Wolf prides himself in delivering exceptional, detail-oriented care in a comforting environment to all of his patients. Dr. Wolf strives to continually educate himself and maintains an active membership with the American Dental Association, Illinois State Dental Society, and the Academy of General Dentistry. In his downtime, Dr. Wolf enjoys golf, Illini basketball, traveling, and time spent with his family and friends.
---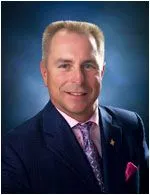 Dr. Larry W. Osborne
Dr. Larry W. Osborne was born and raised in Decatur, Illinois. He graduated Summa Cum Laude from Millikin University in 1978 and is a 1982 graduate of Southern Illinois University School of Dental Medicine. He began his general dentistry practice in Decatur and became involved in the activities of organized dentistry shortly thereafter.
Dr. Osborne is the past president of the Illinois State Dental Society, DENT-IL-PAC and is also an ADA Grassroots Legislative Team Leader and is the past Chair of the Council of Government Affairs for the ADA. Dr. Osborne is a member of the International Association of Orthodontics Tier 1, a founding member of Midwestern Society of Orthodontics for General Practice Study Club in Evansville, Indiana, an active member in the American Academy of Dental Practice Administration, an alumnus of the L.D. Pankey Institute, member of the Triple Plus Club, and a Fellow in the American College of Dentists, the International College of Dentists, and the Academy of General Dentistry.
Dr. Osborne is a lifelong member of First Lutheran Church ELCA having served on several committees. He has served on the Macon County Board of Health, chaired the March of Dimes Walk America and the Decatur Celebration Smile Contest. Dr. Osborne is also involved in organized dentistry and is presently serving on Governmental Affairs.
Dr. Osborne, and his wife Nancy, are proud parents of Samuel, Director of Golf at Millikin University and MacKenzie, a publicist in Nashville, TN. In his free time he is a scratch golfer, enjoys traveling to find the best golf courses, scuba diving, snow skiing, and watching St. Louis Cardinal Baseball with his friends.
---